Queer Life Drawing Conversation with artist and model Cazimi in celebration of Trans Pride Hastings and Bexhill
Saturday 22 July, 4 – 5.30 pm at the De La Warr Pavillion, Bexhill on Sea
Life drawing and conversations led by artist Miles Coote. This session will celebrate Trans Pride with model and artist Cazimi, also known as spirit doll. Miles Coote will explore Cazimi's art practice, and we invite you to draw, pose and join in with the conversation.
Spirit Doll is the artist name of androgynous creature Cazimi. Spirit Doll is a gender expansive artist and performer, who's practice explores many forms including self portrait photography, drag, pole dance, radical cabaret, drawing, digital art, dolls, clothing and costume. Spirit Doll's practice focuses on exploration of identity, character creation, pushing boundaries and revealing parts of his inner world.
Book online at www.dlwp.com : Adults, £5 / Free (for Trans, non-binary and gender expansive folk)
Tea and Treats provided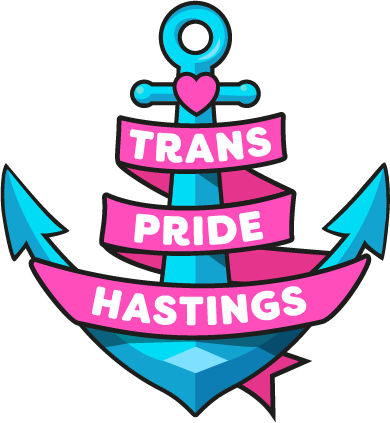 Hastings first official Trans Pride celebration will take place across Hastings, St Leonards and Bexhill between the 22nd and 29th July 2023. The events are for local trans, non-binary and gender expansive folk and their allies and this year's focus is on community building, support and celebration.
Other events at the DLWP
TRANS PRIDE BADGE MAKING
Led by artist Harry McMorrow
FREE, Drop-in, Main Foyer
Saturday 22 July, 3 – 4 pm
Come and try your hand at making your own badge! You can draw a flag, write your pronouns, slogans, cartoons- get creative! Badge design templates will be provided but feel free to bring any images or materials you'd specifically like to use.
Previous Queer LDC events at DLWP:
Life drawing and conversations led by artist Miles Coote. Three sessions focusing on three different themes with different sitters; Horticulture, the environment and queer cooperatives, Queer identities surrounding sex and sexual health, and a focus on the art of Angelo Madsen Minax and Miles Coote.
More information about queer life drawing conversation