Queer Life Drawing Conversation hosted by LGBT Foundation: Tuesday, 7th March 2023, 19:00 – 21:00 GMT, Online
A Queer Life Drawing Conversation led online on Zoom by Miles Coote and Lucie Russell, hosted by LGBT Foundation's Sexual Health Team with a life model. The theme of this session will focus on women's sexual health awareness in relation to visual arts practices. You are welcome to join in drawing, posing and contributing to the conversation.
This event is suitable for ages 18+ and contains nudity.
Please have your materials ready – pencil, pens, paper, anything you can draw with. Beginners welcome and encouraged!
Queer Life Drawing Conversation is a project led by Miles Coote which developed during the pandemic as a way to explore queer bodies and conversations. Lucie Russell is a PhD candidate at University of the Arts London and leads life drawing and community arts workshops, Drawing People Together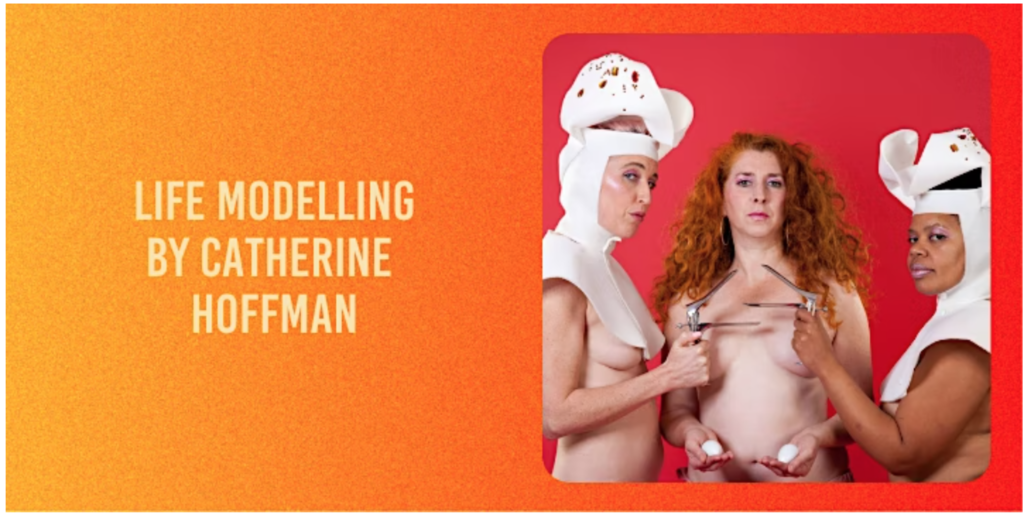 Catherine Hoffmann will be life modelling for this event. Catherine is a Live artist based in Folkestone, who attempts to address aspects of contemporary life looking at class, healing, mental health & feminism. Her work sits in the intersection between performance, absurd humour and music. She creates interactive work, cabaret as well as staged pieces for theatres, art centres, festivals, galleries, club settings and varied sites in the UK and abroad. DIY song making and music is a big part of her practice.
Sugar & Spice is a chance for LGBTQ+ women to come together, learn, and celebrate themselves and each other, with a host of free events. Delivered by LGBT Foundation's Women's Programme, with support from our Sexual Health team.
This event is open to all, but please be aware Sugar & Spice is centred around LGBTQ+ women.
Our events are for those aged 18+.
By attending any of our events you agree to adhere to our Safer Spaces Policy.
Online events take place over Zoom and live captioning will be made available.
Access requirements or questions? Email women@lgbt.foundation